Galvanized Boat Trailer Roller Bunks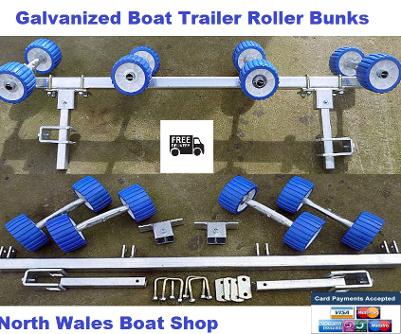 Boat Trailer Roller Bunks
Our new design of boat trailer roller bunks to roller conversion kit is universal and comes in 3 different sizes. Its simple to fit and only takes minutes. It replaces the existing skids / bunks using either the trailers existing brackets and uprights or using the new ones supplied.
Fully galvanized construction, polypropylene wobble rollers that do not mark the boat, fully adjustable mounting brackets, c/w bolts, split pins all ready to go. Sold in pairs.

Quality boat trailer parts from North Wales Boat Shop. We stock and supply boat trailer wheels, trailer mudguards, trailer towing hitches, boat trailer bunks, we offer a boat trailer repair service also. Over 30 years experience in the trailer business gives us the edge on our competitors. We offer a wide range of boat trailer rollers, boat trailer winch posts and trailer winches in a range of sizes. We supply boat trailer wheel bearings, trailer hubs also. To pass new EU Laws we now supply trailer lighting board extension bars to fit new or existing trailers. Now in stock our boat trailer guides, invaluable for boat launching and recovery. The boat trailer docking poles boat trailer guides come with universal boat trailer brackets and protective poles.
Boat Trailer Winch Post Adjustable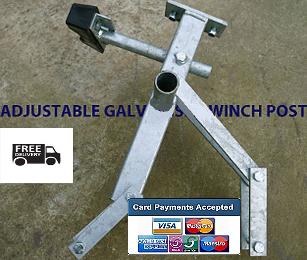 Adjustable Boat Trailer Winch Post
Adjustable boat trailer winch post galvanized finish. The angle of the post is simply determined by the angle in which it is bolted onto the drawbar. It can be set to suit your needs. Comes supplied with an humpback snubber block and all bolts including winch fitting bolts. Maximum size drawbar fitted to is 100 x 50mm.
Boat Trailer Bunks Carpeted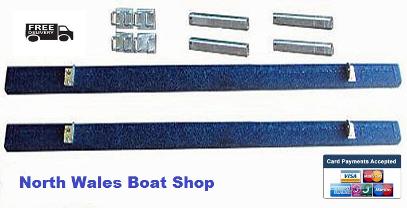 Carpeted Boat Trailer Bunks
Carpeted Boat trailer bunks. The boat trailer bunks are manufactured using 4" x 2" treated timber and carpet covered for protection. Comes with a fitting kit, universal to all boat trailers. Upright poles are 30mm x 30mm square box section 450mm long. All fittings are fully galvanized and comes supplied with all screws and bolts etc.
Boat Trailer Guide Posts Uk
Boat Trailer SandSkipper Wheel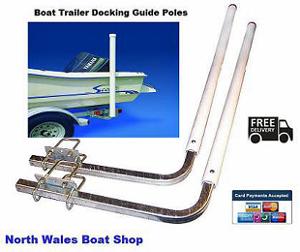 Boat trailer guide posts Uk. To aid the recovery of the boat and to ensure a perfect line up for the boat on the trailer. The boat trailer guide posts are fully galvanized 40mm box section construction. Comes with plastic outer sleeves and brackets to fit all boat trailers. The boat trailer guide posts prevent misalignment of your boat on the boat trailer.
The guide posts overall height are 5ft in height so suits most boat trailers. Price of the boat trailer guide posts is per pair.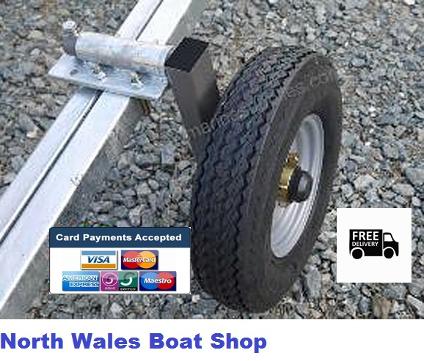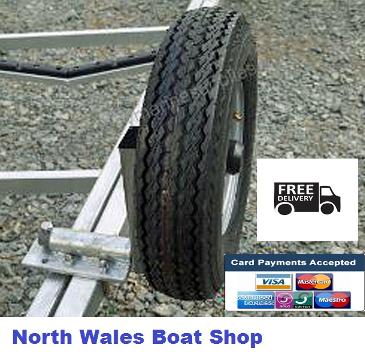 Boat Trailer Sandskipper Wheel
Boat trailer sand skipper wheel. Makes launching by hand on sand easy work, does not dig in the sand easy, unlike standard boat trailer jockey wheels. Comes with universal brackets, bolts, wheel and hub. All complete ready to fit. Very cost effective boat trailer sand skipper wheel