Outboard Engine Hydrofoil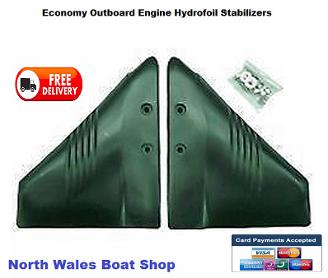 Outboard Engine Hydrofoil Stabilizer
Economy outboard engine hydrofoil stabilizer, helps boats to get onto the plane easier and more quickly. The outboard engine hydrofoil stabilizer will fit all outboard engines up to 50hp. A very cost effective way to improve your outboard engine performance.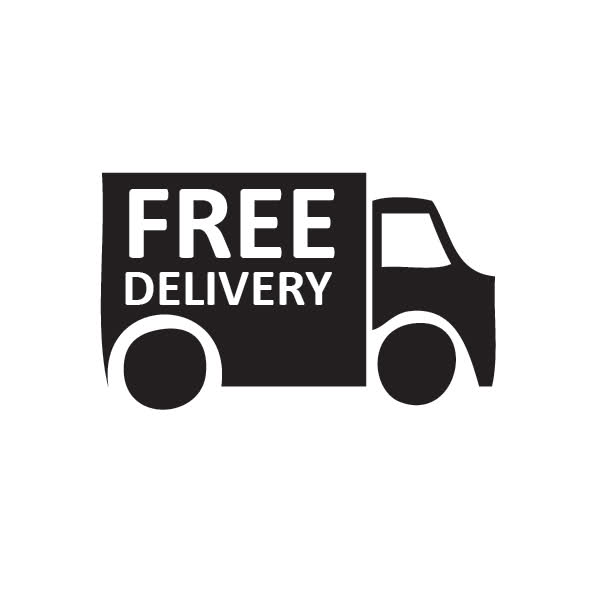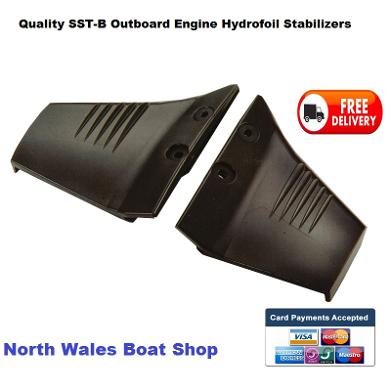 Outboard Engine Hydrofoil Stabilizer SST-B
Te SST-B Outboard engine hydrofoil stabilizer increase the surface area of the cavitation plate creating more lift, and raising the boat stern.
The result is a boat that planes faster, rides smoother, has increased stability, and consumes less fuel.
The New SST B series hydrofoils are 20% bigger than the previous version,
making it the largest fixed position hydrofoil available, giving superior lifting ability
for even the heaviest boats.
Improvements to the curvature at the top and bottom of the fin offer increased
hydrodynamic efficiency. The top surface of the fin has an exclusive 'Shark Fin'
finish that also optimizes water flow and further enhances lift.
Suitable for... • Aluminium Boats • Fishing Boats • Inflatables and Dinghies
• Pleasure Boats • Ski Boats • Four Stroke Outboards.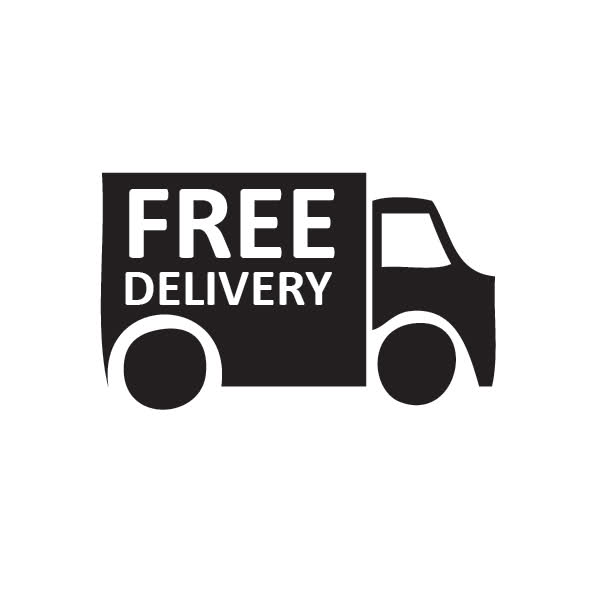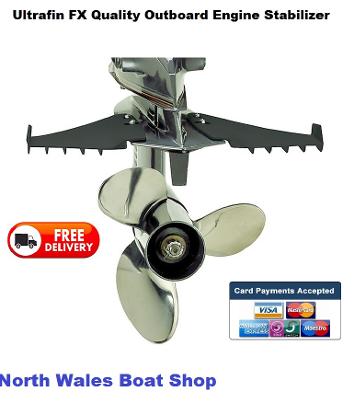 Outboard Engine Hydrofoil Stabilizer Ultra Fin Fx
Outboard engine hydrofoil stabilizer ultra fin fx system for outboard engines 10hp to 200hp. The Ultra Fin FX hydrofoil stabilizer features the leading edge in hydrofoil technology! Exclusive Integral Torque Control System adjusts to provide the Ultimate in Precise & effortless steering.
Suitable application for all outboard motor brands, such as;
Mariner, Mercury, Yamaha, Suzuki, Honda, Tohatsu, Johnson & Evinrude, Selva, Force and many others. (Doesn't fit the Volvo sterndrives).
Saves Fuel-Stops Bow Rise-Cut planing time-Gives smoother ride-Reduces cavitation plate-Increases stability-Lowers minimum planing speed