Bravo BP12 Inflatable Boat Pump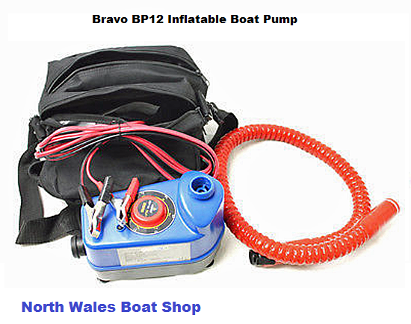 Bravo BP12 Inflatable Boat Pump
The Bravo BP12 inflatable boat pump is a lightweight 12 Volt electric pump suitable for inflatable tents, awnings and boats and sup boards, we recommend the Bravo BP12 inflatable boat pump. The bravo b12 inflatable boat pump has a maximum pressure of 14.5 psi with a piston flow rate of 160 l/min & a consumption of 20 amp max.
The bravo bp12 inflatable boat pump has an automatic stop when the selected pressure is reached and is equipped with an adaptor set for most common valves on the market today.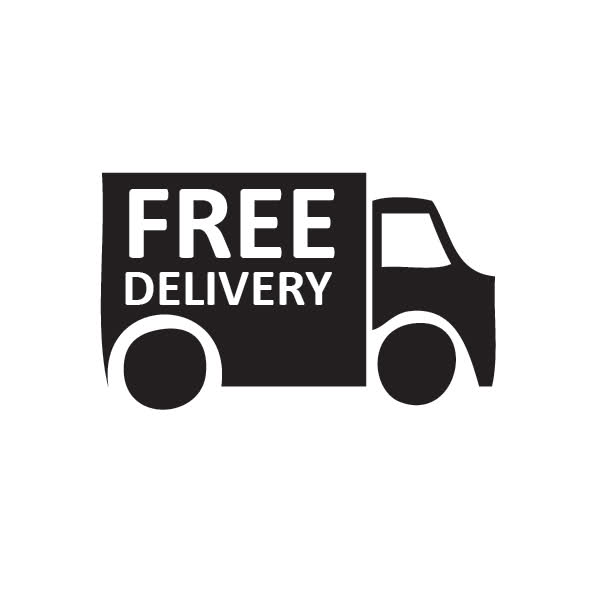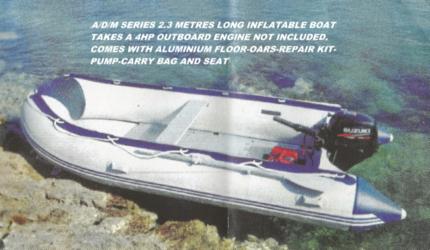 A/D/M Series 2.3m Inflatable Boat
Quality 2.3 metre long inflatable boat, takes an outboard engine up to 4hp. The inflatable boat i excellent value for money. The inflatable boat comes with a range of accessories including a set of oars, a repair kit, foot pump, carrying bag, seat and an aluminium floor, the inflatable boat is capable of carrying 2 persons.
Postage £24.99 on this item due to weight.